December 2018
| Sun | Mon | Tue | Wed | Thu | Fri | Sat |
| --- | --- | --- | --- | --- | --- | --- |
| | | | | | | 1 |
| 2 | 3 | 4 | 5 | 6 | 7 | 8 |
| 9 | 10 | 11 | 12 | 13 | 14 | 15 |
| 16 | 17 | 18 | 19 | 20 | 21 | 22 |
| 23 | 24 | 25 | 26 | 27 | 28 | 29 |
| 30 | 31 | | | | | |
Calendar
Hi, I'm Jazz. Obviously some of you know who I am from the HoN site.

Expert





Posts

: 1186


Join date

: 2011-08-15


Location

: Cybertron

Character sheet
Character sheet:


Welcome Jazz.
You know me from Hon Its Sak here as well.
Welcome to my forum Of ROleplaying!
Thank you And invite people if you can.

Sak~
_________________
Time over the years is sweet.
Though I wish I was by your side.
As time goes on the more things move on to.
Forever wishing to not lose you.
I don't care what other people say you really have my heart.
I love you forever no matter what.
Admin





Posts

: 1320


Join date

: 2010-08-08


Age

: 22


Location

: Helping the wolf pack as for I'm the alpha

Character sheet
Character sheet: Name: Makia silver (Sweet Ange ) Age: 15 Bio: Unknow Pirate angel life to most. But It all depends on anything you want to know about her.


welcome to the site Jazz i'm glad you came:)
_________________
Online Family:
Sak-Chan My little sister! She will hurt you if you be mean or anything to me. And I protect her as she is there for me. So don't mess with us

Night Air
Zoey redbird
I'm sometimes called LITTLE DEMON but i won't tell you why its a secret and i hope you won't have to know why:D:D (But she is sweet as well

-Sak-)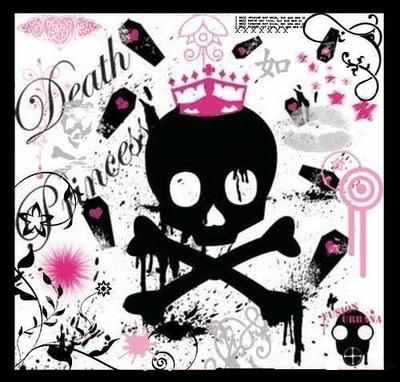 Admin





Posts

: 2767


Join date

: 2011-08-15


Age

: 28


Location

: on the moon and with my hyper sista



guten tag mein frauline,
wie sind sie?

lol, i'm alittle rusty so not sure if i got it right or not, but you get the idea,
anyway, welcome to the site,
hope you have fun yada, yada, yada.....
see ya around

_________________
you can't escape the wrath of my heart
beating to your funeral song (You're so alone)
all faith is lost for hell regained
and love dust in the hands of shame (just be brave)

let me bleed you this song of my heart deformed
and lead you along this path in the dark
where i belong 'till i feel your warmth

Hold me,
like you've held onto life,
when all fears came alive and entombed me,
love me,
like you love the sun,
scorching the blood in my vampire heart.

i'll be the thorns on every rose
you've been sent by hope (you'll grow cold)
i am the nightmare waking you up
from the dream of a dream of love (just like before)

let me weep you this poem as heaven's gates close
paint you my soul, scarred and alone
waiting for your kiss to take me back home.
Admin





Posts

: 391


Join date

: 2010-10-11


Age

: 27


Location

: other side of the veil



Similar topics
---
Permissions in this forum:
You
cannot
reply to topics in this forum